Nomandslanding in Glasgow
15 June 2017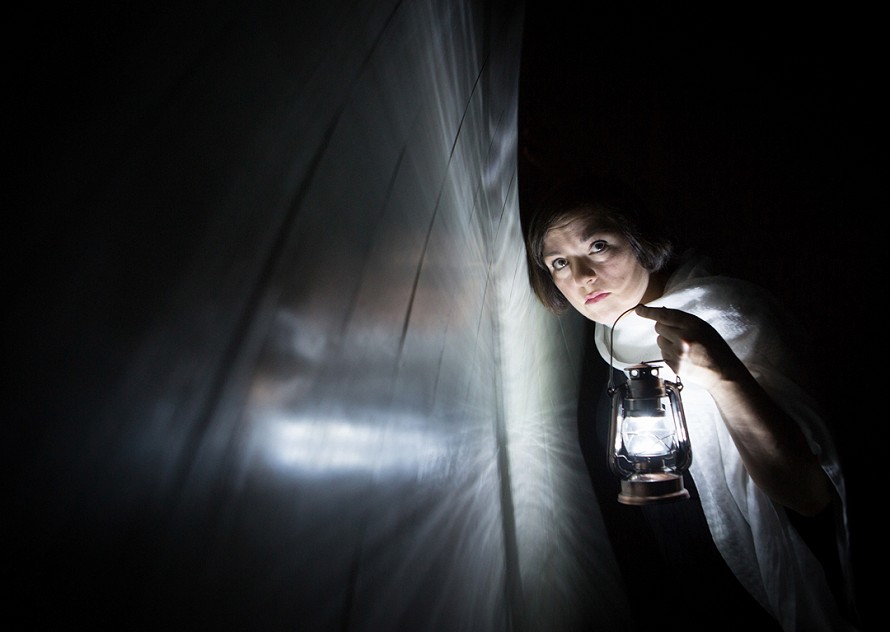 Nomanslanding June 2017 at Tramway, Glasgow.
A major international artwork that has been specially conceived to take the audience on a unique journey through Tramway's epic theatre space. At the heart of the piece is a monumental machine architecture designed to be a space for listening, contemplation and performance.
The work has been developed for this presentation in association with Refugee Festival Scotland and touches upon contemporary themes of migration and asylum as well as more personal experiences of journeying, separation and loss.
Nomanslanding June 2017 at Tramway, Glasgow.Nomanslanding is a unique collaboration by five international artists whose different practices involve public art, sound work, architecture and performance. Co-commissioned and co-produced by Merchant City Festival Glasgow, Sydney Harbour Foreshore Authority in Australia and Urbane Kuenste Ruhr in Germany. It is an outstanding piece of interdisciplinary work that has been experienced by thousands in Sydney and the Ruhr and has now been re-conceived for this, its UK premiere.
---